Jason is a singer/songwriter from Long Island, New York. His music crosses various genres, and his intricate songwriting combined with his powerful rhythm guitar, captivate his audience. 
He has played at venues spanning across Long Island, including Long Island's famed vineyards, on the East end. In 2012, He was touted as one of Long Island's "up and coming singer/songwriters," by 92.9, W.E.H.M radio. His song, "Click and Clash," received airplay on W.E.H.M., after winning a local songwriting contest which was sponsored by the radio station. Since then, Jason has been a feature interview on local FM stations, such as WUSB 90.1FM. Most recently, the first single, "Alive Awake!"off of his new upcoming album was featured on the popular Tri-State FM station, 90.7 WFUV.
Not only did Jason release a lot of new music in 2022, in the form of 2 full length albums he also released the news of the birth of his first child. His daughter Callie was born on February 10,2022, and her birth has been the inspiration for Jason's next single entitled "Baby Girl," Which is set to release on Callie's first birthday, 2/10/23.  The song's lyrics vividly depict the love and joy Jason has experienced since her arrival, and the universality of the lyrics make it a  song that will surely  be heard at weddings around the world for daddy/daughter dances. Jason states, "Music was always the greatest blessing in my life…until I met my wife and we had our beautiful, baby girl. I now feel doubly blessed that I have new inspiration in my life and in my songwriting, and I guess that is why this song came to me very easily. When you find a love like this, the words just seem to pour out." "Baby Girl" will be available on all streaming outlets on 2/10/23.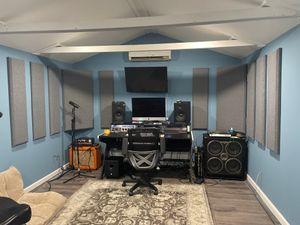 Please email Jason@jasonflashner.com for any bookings or questions you might have.